Water Sewer Line Location Houston Texas
There are many reasons why you might hire a plumber for water sewer line location. Perhaps you notice there is something clogging your water or sewage lines. Maybe your sinks or toilets are making strange gurgling sounds, or perhaps you notice a strong odor coming from your drains. Immediately you know that something is wrong, but discovering the location is the problem. This is where you need the professional plumbing services of Texas Master Plumber, Houston's most requested plumber.
Texas Master Plumber is a qualified Houston plumber that specializes in water sewer line location services. Call Texas Master Plumber today for service. Nothing is more frustrating than having to stop everything you are doing to tend to an overflowing toilet or backed up sink. Texas Master Plumber can help you locate the source of the blockage and suggest the appropriate repairs, perform the repairs and have your home or office plumbing back in business in no time!
Water Sewer Line Location Inspection
Water Sewer Line Location
It all begins with inspection. Texas Master Plumber will identify the source and location of the problem utilizing state-of-art plumbing equipment and technologies that help us get a succinct picture of your sewage system. When Texas Master Plumber identifies the source and location of the problem and our diagnosis is complete, we can begin the necessary repairs.
Water Sewer Line Location Using Video Camera Inspection
One of the ways that Texas Master Plumber is able to identify the source and location of obstructions in your plumbing is by utilizing sophisticated plumbing cameras that are navigated by the experienced plumbing technician through your plumbing system. The camera's are outfitted with location beacons which help our technicians to not only see the source, but pinpoint the location of the obstruction.
What's Next After Water Sewer Line Location Is Complete?
HydroJetting
Hydro-jetting is perhaps the most effective way to clean your sewage lines and completely eliminate the problem at their source, while servicing  the length of your plumbing systems in the process. Hydro-jetting utilizes high pressure water sources to clean the pipes removing all the debris.
Mechanical Cleaning ("Snaking")
In instances where hydro-jetting is not practical, snaking, which is a mechanical method of removing debris from clogged plumbing systems may be the ideal method of solving your plumbing problem. Unlike the typical "snaking" devices that you find at your local hardware store, Texas Master Plumber uses advanced equipment to ensure that your plumbing occlusion is eliminated without fail. Some of the hand-held snakes are great for obstructions that are close to the fixture; however, for occlusions that are further down the line, these tools simply do not have the reach. In addition, these devices are often manual and can be very unsanitary. The equipment that Texas Master Plumber uses is mechanical and very well maintained so sanitary issues are non-issues.
Additional Repairs
In many instances, the damages that are causing the plumbing problems cannot be resolved by simply snaking or hydro-jetting. Some plumbing issues are caused by broken pipes, root intrusion, cracks, and corrosion. Sometimes it requires the pipes to be replaced completely. In these instances excavation may be required to replace the pipes that make up the complex network of plumbing in your plumbing system. Having a master plumber at your service is one way that you can be sure that the job will be done fast and done right!
For water sewer line location, Houston Texas calls on the experience of the most requested and reliable plumber in Houston!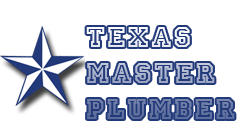 For your water sewer line location services contact Texas Master Plumber today. Our experienced plumbing operators are standing by to take your call. If you prefer, you can submit a request through our convenient online contact form below.
Contact Texas Master Plumber